Welcome!
Welcome to the Talisman Music website, featuring musician and teacher Carl Thor, the Celtinalia harp/dulcimer duo, contra dance bands Hands4 and Cascade Crossing, and the Celtic group Talisman. In addition, you will find a variety of products in our web store, and information about our teaching, sound engineering and composition services, as well as events we are promoting. We also host the web site for Vancouver's monthly 2nd Friday contra dance, Contra in the Couve!
Featured events
See our Calendar for more of our events.
Friday, December 8, 7:30 lesson, 8 pm dance, at Hazel Dell Grange, 7509 NE Hazel Dell Ave, Vancouver, WA:
Contra in the Couve! 2nd Friday dance; music by The Euphemists, with David Kaynor calling.
Info: www.ContraInTheCouve.org
Saturday, December 9, 7:30 pm and Sunday, December 10, 3 pm at Rose City Park United Methodist Church, 5830 NE Alameda St, Portland:
"Wintersong, a Glorious Light!" concert by the Portland Symphonic Choir, featuring "Star in the East" by Malcolm Dalglish with Carl Thor on hammered dulcimer.
Info: www.pschoir.org
Listen

Wild Geese and the Full Moon, a piano piece composed and performed by Carl Thor, is now available for download at CDBaby
See video of Carl Thor and Carolyn Cruso at a house concert in Olympia, Nov. 9, 12014.
Manzanita Morning, composed and performed by Carl Thor, is now available for download at CDBaby
See video of Carl Thor in a house concert at Lake Oswego, OR, Apr. 10, 2014.
See video of Carl Thor and Carolyn Cruso in a house concert at Oysterville, WA, Oct. 20, 2013.
See video of Talisman playing for flash mob contra dance in Vancouver, WA, Sep. 7, 2013.
See video of Cascade Crossing at the Northwest Folklife Festival, May 25, 2013.
No Caravan of Despair, music by Carl Thor and the Talisman Digital Symphony Orchestra, is now available for download. Lush and exotic, this four part suite evokes images of desert caravans and celebrations under the starlit sky. Find it at CDBaby or the iTunes Store. Here's a sample:
You can stream more of our music projects on our SoundCloud page. Check it out!
Learn
We offer private lessons on hammered dulcimer and piano in Portland or Vancouver, occasional dulcimer workshops in Portland and Olympia, and group piano instruction at Portland Community College, Cascade Campus. Contact us for more info.
Dance
Contra dance in Vancouver, WA, at Contra in the Couve!, held on the second Friday of every month at the Hazel Dell Grange, 7509 NE Hazel Dell Ave. This fine, roomy dance hall has a great wood dance floor and an easy-to-access location just a few blocks from I-5.
Come dance with us in Vancouver! Lesson at 7:30pm, dance at 8:00pm. More info here.
Special note for Portland contra dancers: Contra in the Couve is just 4 freeway miles from the Interstate Bridge, and no passport or security check is required for entry into Washington state!
Featured Products in our Web Store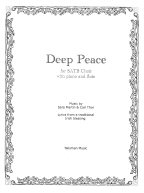 Deep Peace for SATB choir: Sheet music for a beautiful Irish Blessing, by Sara Martin & Carl Thor.
Come to the Dance Hall, Second Edition: A collection of 107 melodies for Diverse Musical Instruments, Suitable for use in Country Dancing and Related Pastimes
Newly revised and expanded tune book by Carl Thor.
New instrument and angel ornaments from Tewksbury Ornaments - 6 new designs!
Harp, guitar, violin, angel with harp, angel with trumpet, angel with violin.
Hammered Dulcimer ornament, hand-crafted by Tewksbury Ornaments - a Talisman Music exclusive!
Dulcimer News
Spring Dulcimer Rendezvous
This year's Dulcimer Rendezvous was a great success, with instruction by Karen Ashbrook, Paul Oorts, and Steve Schneider, along with the usual staff of Northwest talents. In addition to the usual workshops and concerts, there was a raucous Saturday night dance, called by Stacy Rose, with a 12-piece band led by Carl Thor.
Mark your calendar for next year: Thursday May 3 - Sunday May 6, 2018.
Visit nwdulcimer.com for more information.
Services offered by Talisman Music
Music for stage shows, weddings, parties, and other events
Music for contra dancing, English Country dancing, family dancing, waltz
Recordings, Published Music and Other Products,
available through our Web Store
Recordings by Talisman Music artists and others
Sheet music and tunebooks by Carl Thor, Hank Laramee, and others
The Portland Collection tune books and CDs
Hand-crafted hammered dulcimer ornament and other music themed ornaments
Composition and Arranging
Original music for folk dancing, special occasions, film and video, etc.
Music arranging and production of lead sheets, scores, and parts for your music
Sound Engineering
Live sound reinforcement, specializing in contra dances and small-scale acoustic music events
Studio recording, specializing in acoustic music projects, song demos, MIDI, and digital transfer from tapes or vinyl records
Education
Private lessons and group classes in hammered dulcimer and piano
Hammered dulcimer instruction materials
Consultation
Assistance with setup and troubleshooting of your computer, MIDI, and digital recording applications
Minor repairs of hammered dulcimers